Victoria Bradbury
Victoria Bradbury is the Chair of the British and Commonwealth Business Association of Canada. She is a CPA,CA, and an ICD.D member of the Institute of Corporate Directors with over 25 years combined international and Canadian experience with PwC and in industry. Fluently bilingual, Victoria serves as Chair of the Audit & Risk Committee of Canada Lands Company, a large federal commercial Crown corporation and as a Director of Calgary Co-operative Association Ltd, as well as on the Departmental Audit Committees of the RCMP and Natural Resources Canada.   Victoria previously served on the Board of Calgary Film Centre, a subsidiary of Calgary Economic Development, and on the Board of the CanLearn Society in Calgary.
Simon Chinn
Simon Chinn has more than 15 years' executive search experience working with a diverse group of market leading companies in the Oil & Gas (E&P and Midstream), Petrochemicals, Renewables, Energy Storage, Smart Technology, Agribusiness and Advanced Manufacturing sectors. Prior to joining DHR International, Simon served as the co-founder of McLaren Chase Inc., an executive search firm focused on the global energy and technology sectors. At McLaren Chase, Simon played a lead role in business development strategy, executing senior level assignments and lead account development. Prior to co-founding McLaren Chase, Simon was a partner at Maxwell Drummond International predominantly focusing on oil and gas clients.
Simon began his career as an economist with Talisman Energy, before entering the search industry in 2005 by joining Thorpe Molloy Recruitment in Scotland. With Thorpe Molloy, Simon recruited within the financial sector before launching the firm's engineering division.
Simon earned a Bachelor of Arts in Business Studies at The Robert Gordon University in Aberdeen, Scotland. He plays an array of sports and enjoys watching his adopted ice hockey team (go flames go!) play, or escaping the city and spending time in the Rockies or the Okanagan with his wife, young daughter and English Bull Dog.
James Niblock
James Niblock is a Senior International Manager for HSBC Bank with 14 years of banking experience. In his current role he is responsible for the banking, forex, debt structuring and global liquidity requirements of HSBC SME businesses in Southern Alberta and throughout Western Canada. Previous roles have included Regional Manager for Southern Alberta and Implementation Manager for the HSBC UK banking network. Prior to living in Calgary, James has lived in Manchester, London UK, and Medicine Hat! James is a qualified member of the Chartered Institute of Bankers and holds BSc Finance and BA Economics. In his spare time James enjoys playing Rugby (Bow Valley Rugby Club), skiing and spending time with family, especially bike riding and playing football with his two young sons.
Stephanie Wood
Stephanie is Director of engineering consulting firm, Green Cat Renewables, a company specializing in providing development support to renewable energy projects across North America. With her 10+ years in the industry, Stephanie has a wealth of experience in utility and distribution scale wind and solar projects as well as micro-grid, community generation, remote projects, hybrid and multi-technology systems.
Stephanie has a strong technical background with a Master's degree in Mechanical Engineering with Renewable Energy from the University of Edinburgh in Scotland.
Stephanie relocated to Calgary from Scotland in 2017 and is now holds Canadian Permanent Residency. She is an avid skier and hiker and spends much of her spare time enjoying the outdoors in the mountains.
Andrew Shorter
Andrew is a proud dual citizen of Canada and New Zealand, often describing himself as a "Caniwi". Prior to immigrating to Canada in 2009, he worked and lived in both Australia and New Zealand.
Andrew's career spans over 25 years in commercial real estate, banking, finance, insurance and wealth management across the globe. He is a seasoned business strategist with an entrepreneurial flair and extensive experience in marketing and business development, primarily in the financial services sector. He recently joined Acuity Business Group as a professional business broker and is a member of the International Business Brokers Association (IBBA).
Andrew is a strong believer in giving back to the community he works, lives and plays in and has served on numerous boards overseas and locally, including the Calgary Tennis Club, Variety Alberta, Downunder Club of Calgary, and as President of the Crestmont Community Association.
A former competitive tennis player and multiple championship winner, he is an avid tennis fan and keen rugby enthusiast (former player and passionate All Blacks supporter). When he's not working he can be found skiing with his daughter and embracing the Canadian winters.
Andrew is proud to serve on the BCBAC board, facilitating connections and assisting with the development & growth of the organisation.
Robbie Donaldson
Robbie moved to Calgary in April 2017 to open an office on behalf of Longspur Capital, a UK-based renewable energy investor and developer. Having developed two utility-scale solar PV projects in Alberta, Longspur now has an investment focus on bioenergy projects in North America for 2020 and beyond. Since joining the renewables industry in 2013, Robbie has worked on projects using multiple technologies, including wind, solar PV, run-of-river hydro, anaerobic digestion and biomass.
Before renewables, Robbie served for 6 years as an infantry officer in the British Army including three operational tours in Iraq and Afghanistan, and prior to that graduated with a Masters in Civil and Environmental Engineering from the University of Leeds, England. He is a British Citizen hailing from Scotland, and holds Canadian Permanent Residency. In his spare time, Robbie enjoys spending time with his family (including two young children and a puppy) and trying to get everyone outdoors as much as possible to enjoy all the wonderful activities that Alberta and beyond has to offer.
Alex Henderson
Alex is a UK Chartered Accountant, and specializes in helping companies with acquisitions, disposals, restructurings and financings.  Alex industry experience includes oil and gas, energy services, midstream, infrastructure, power & utilities and private equity transactions into and out of Canada. Alex's experience in Canada includes landmark deals such as CNOOC's acquisition of Nexen and Burger King's acquisition of Tim Hortons. 
Alex's international work experience includes London and Manchester, UK, and also 8.5 years in Asia, including 6 years in China, as well as Thailand, Japan, and Hong Kong. Alex was part of a team that led the liquidation of Lehman Brothers Asia during the financial crisis. 
Alex is currently President of the Hong Kong-Canada Business Association in Calgary and is a regular speaker on China at Corporate events and also guest lectures at universities in Calgary and Edmonton. Whilst in China, Alex was a board member and treasurer of the British Chamber of Commerce in China
Alex holds a Master of Science in Business Economics and a Bachelor of Science, both from University of Manchester.
Alex has three young children, and enjoys various sporting activities such as Hiking, Biking, Skiing and (over 35s) Soccer.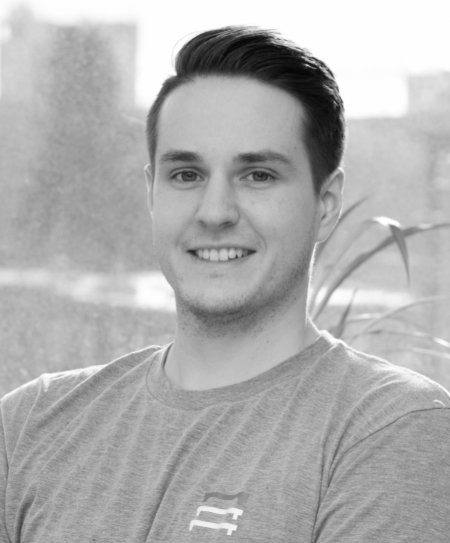 Eric Bennett
Born and raised in Calgary, Eric is a Senior Wealth Advisor with Scotia Wealth Management with more than 18 years of experience in the financial services industry.
Eric holds a Bachelor of Applied Financial Services degree through a combined education from Mount Royal University here in Calgary and Lingnan University in Hong Kong.
Eric volunteers extensively and is a firm believer in philanthropy as evidenced by his work with the Canadian Cancer Society, Scotia McLeod – Share the Wealth, the Rotary Club of Calgary (President 2020-2021), Harry G Schaeffer Mentorship Program (5 years), Cervical Action Canada (CACS) (President), Mount Royal University (MRU) – Board Member Alumni Council, Spin For Life – benefiting Canadian Cancer Society (Co-Founder),  Rotary Club Of Calgary (Past President) and Calgary Rotary Clubs Foundation (CRCF) (Board Member)
Tom Watts
Tom made the move to Calgary in 2013 to pursue a higher quality of life and play hockey recreationally. Tom had trained as an accountant in England an initially took on an accounting role with a local restaurant group upon moving to Calgary. However, as time went on it was clear that Tom was much more passionate about technology than crunching numbers, and so shortly after arriving his attention turned to web design and development. 
Since 2016 Tom has operated Go Top Shelf, a web design and SEO firm based here in Calgary.
Samantha Chinn
Samantha Chinn is a dual qualified Lawyer (Scotland and Alberta, Canada) with more than 10 years global post-graduate experience within large Law Firms and Industry (Oil & Gas Upstream, Midstream and EPCM).  Samantha is respected for her high level of professionalism and attention to detail.
Samantha is Legal Counsel for Chevron Canada Resources, specialising in employment law matters and in drafting, qualifying and leading the negotiation for commercial contracts.  Prior to joining Chevron Canada Resources, Samantha was an Associate in the Energy Department with Blake, Cassels & Graydon LLP in Calgary.
Samantha began her career as a lawyer in Aberdeen, Scotland before moving to Calgary, Canada in 2012.  Samantha earned her Law Degree (Honours) and her Post-Graduate Diploma in Legal Practice at The Robert Gordon University in Aberdeen, Scotland, and undertook the legal conversion examinations through the Federation of Law Societies of Canada/National Committee on Accreditation to become dual-qualified to practice law in Canada.
Samantha acts as a Board Member and Corporate Secretary with the British and Commonwealth Association of Canada, and in her spare time, enjoys pilates and yoga, walking her English Bull Dog, or escaping the city and spending time in the Rockies or the Okanagan with her husband and young daughter.